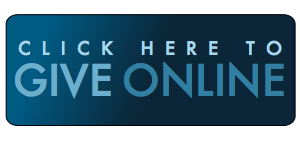 God is at work at Blessed Hope Church. God is using the ordinary and faithful contributions of ordinary and faithful church members and Christians to accomplish His mission through our church.
As we think about stewardship, we need to remind ourselves that God is able to take our small contributions–of time and prayer and finances–and make something glorious of them. He is able. All He asks of us is to join in the work of ministry. As we give, serve, pray and go make disciples we will see how the Lord multiplies your contributions, however small you might think they are. Just as Jesus took five loaves and two fish and fed five thousand, we believe He will use your contributions to reach Waterville, Central Maine, and the ends of the earth!
The mission of God working through Blessed Hope Church is an exciting endeavor. We hope you will partner with us as God does far more abundantly above all we ask or think in the year ahead.
Ways to Give
There are several ways you can give to Blessed Hope Church:
Online
You may give online here or click the blue button at the top of this page. We accept debit cards, VISA, and MasterCard or you can pay directly from your Bank Account. You will be directed to a site where you can create a user profile (for recurring donations) or enter as a guest for one-time gifts. Combining your gifts when giving online helps keep cost down for the overall budget of the church.
Note: Contributions scheduled online for the last three days of the month may not show up on your bank account or contribution statement until the following month.
---
On Sundays
Gifts of cash or checks can be deposited in the offering plate during worship services. Checks should be made payable to Blessed Hope Church.
---
Mail or Drop-off
Contributions can be mailed or delivered directly to the church office at:
Mail To: Blessed Hope Church
P.O. Box 473
Waterville, ME 04903
Drop Off: Blessed Hope Church
10 Pleasant St.
Waterville, ME 04901
If you would like to receive offering envelopes (this is also how you will be able to receive a giving statement at the end of the year), please email or call the church office at bhc@blessedhopechurch.org or (207) 872-9498.